Contact us
0844 481 5870
9am - 5pm Monday - Fri
Banking Moving Forward
An exploration of changes, challenges and opportunities facing the Banking and Financial Services industry over the next 3 to 5 years.
Joe's story for Banking
We can help with the challenges across the customer lifecycle:
We illustrate a typical customer journey, what that means for your business and how we can support you every step of the way:
Watch our video and download our infographic below: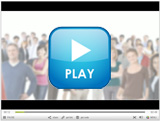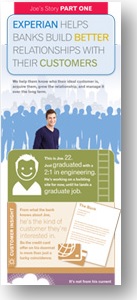 Banking and Financial Services Solutions
Challenging market conditions and increased regulatory pressure make it even more important for lenders to make the right decisions for consumers – from acquisition and customer management right through to collections. Experian is already working with leading organisations in financial services to help them treat customers fairly, lend responsibly, and manage risk, bad debt and fraud.
Accurately assess affordability and lend responsibly
Optimise credit application processing and customer service
Identify new growth opportunities
Manage the risks and opportunities in your ledger
Get a single view of multiple ledgers
Serve customers with the right rates and products
Support customers with their debt challenge
Improve customer contact rates
Maximise consumer and commercial debt recovery
Detect fraudulent applications
Get instant identity verification
Screen new employees
Monitor account and payment patterns