Bespoke economic forecasts
Bespoke economic forecasts tailored to your specific requirements
Experian regularly creates a variety of highly respected NIGEM-generated forecasts, including UK Base Case, PRA high-risk and PRA low-risk scenarios, which our clients use to inform their strategies and planning decisions.
However, there are times when you may need a forecast tailor-made to your own specifications, which assesses the likely impact a given economic scenario has on macroeconomic, local economy, industrial sector or household factors that impact on your business or your portfolio. Experian can help you develop the forecast narrative to fit your requirements.
Why use our bespoke economic forecasts?
Using our bespoke forecast services will help you understand better how potential future market and economic conditions could impact your business. This additional insight can help you: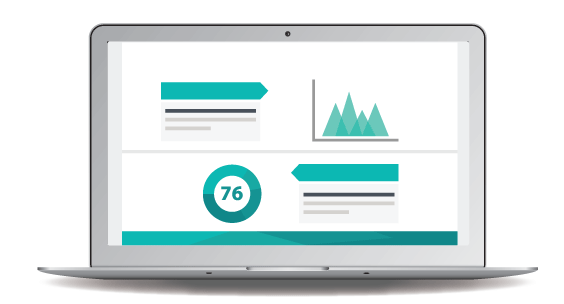 Identify, plan for and mitigate future economic risks, creating a more stable economy and market place
Exploit new opportunities in your strategic or financial planning,
Meet existing regulatory requirements for stress testing, Basel modelling or loss forecasting under IFRS 9
Understand which customers, local economies or investments will be the most vulnerable or benefit the most from a given economic scenario.
Design better products and services, and offer them to the right people at the right time, by understanding more clearly the conditions in which your customers operate
Support local authorities and government in planning resources and services to better meet the future needs of their constituents
Our bespoke economic forecasts contain
Experian uses the globally recognised macroeconomic model, NIGEM, to quantify the impact of different scenarios. Our fully consistent, top-down, model-based approach enables a scenario to be filtered down from the UK macroeconomic level to quantify the resulting impacts on households, sectors and local economies.
Examples of bespoke scenarios for customers include:
Determining what constitutes a significant change in credit risk
PRA stress tests for regulatory compliance
Interest rates hikes occurring sooner or faster than expected
Government policy decisions on tax increases or spending cuts
A renewed Eurozone crisis i.e. Greece leaving the European union – 'GREXIT'
Potential impacts of UK leaving the EU
Impact of a slowdown in the Chinese economy
Global economic shocks (e.g. falls in oil / commodity prices)
A bespoke set of events that would impact your business
Experian can also provide statistically generated scenarios, by providing stochastically generated forecast values. These generate the confidence bands around the forecast or scenario for the economic factors required for your analysis.
These bespoke forecasts and scenarios can be used to evaluate the resultant impact on local economies, business sectors and households. This allows for a more granular level of analysis for your business decisions and impacts on your current or potential customer portfolios.
What would you like to do next?
---