About the checks
The Experian Background Checking service offers full criminal record checking and is registered with the Disclosure and Barring Service (DBS) – formerly known as Criminal Records Bureau (CRB) – and Disclosure Scotland.
We are able to manage the entire criminal background checking process for you from providing the authorised signature required to initiate the request, through to the follow up contacts we make, to ensure fast processing of the application. Therefore, outsourcing Criminal Record Checks can be a highly cost-effective solution, allowing you to make them a standard part of your overall pre employment assessment.
---
What types of criminal record checks can I get?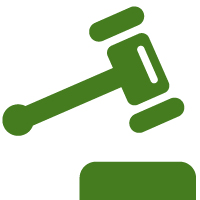 Basic Disclosure
Available for anyone and are not job specific
Contains only convictions considered unspent under The Rehabilitation of Offenders Act 1974
Standard DBS (CRB)
Contains all conviction information, spent and unspent, including cautions
These checks are available for positions covered by the Exceptions Order 1975 to the Rehabilitation of Offenders Act (ROA), for example positions within the Security Industry and Financial Services
Enhanced DBS (CRB)
Complete criminal history checks, containing all conviction information, spent and unspent, and any other non-conviction information considered to be relevant by the police or other Government bodies
This type of DBS checking is available for positions involving work with children and vulnerable adults
---
Note: Not all employment positions are eligible for a Standard or Enhanced DBS Check. To check the DBS Eligibility Guidance please click here.
---
Ensuring all your employees are verified
Experian can help you get the correct level of Criminal Record Check for each employee and ensure you understand your responsibilities in using the information.
Those who work in restricted sectors will already understand the need for criminal record checks. Indeed, for positions that involve working with children and vulnerable adults, they are mandatory. Candidates applying for positions involving access to sensitive data also routinely undergo criminal record checks. However, many employers mistakenly believe that only permanent and senior positions require such extensive screening.
---
Turnaround Time
Criminal Record Checks have a typical UK turnaround time of 2-4 weeks. We will handle every stage of the process before delivering a concise, accessible report, designed to help you make those crucial recruitment decisions with ease.