Contact us
0844 481 5886
8:30am - 5pm Monday - Friday
Contact an Experian expert
To request a call back to discuss paperless Direct Debit further, please submit your details below and we will be in contact with you shortly
Paperless Direct Debit (PDD) simplifies the collections process by allowing you to sign-up customers for Direct Debit over the telephone, Internet, telephone keypad, face-to-face or via interactive TV.
Paperless Direct Debit can help you:
save time by eliminating paperwork from your sign-up process and allowing you to begin making collections earlier
save costs by reducing postage costs and minimising delays in payments
increase sales conversions by enabling you to sign-up Direct Debit customers at point of sale
improve customer service and customer acquisition rates by eliminating the need for your customer to complete forms
Organisations wishing to use the Paperless Direct Debit service:
must be compliant with AUDDIS (Automated Direct Debit Instruction Service)

are responsible for verifying their customers' identity
How we can help you take advantage of Paperless Direct Debit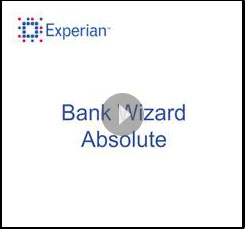 Bank Wizard Absolute sets a new standard for UK bank account validation by making the connection between an individual and their bank account details up-front. This enables you to significantly improve efficiency and profitability by virtually eliminating transaction failures and minimising payment fraud. This ensures compliance with Bacs guidelines for both AUDDIS and Paperless Direct Debit.