Experian produce a range of free resources to assist with corporate research and corporate finance research. This includes Mergers and Acquisitions data, market intelligence and company activity.
Resources are monthly and are also available in regional breakdown. Click the links below to download the PDF documents you require.
Download Experian's detailed regional breakdowns of merger and acquisition information and market activity: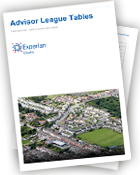 Download the UK Regional Report for YTD 2016
Download Experian's report to provide you with an insight into the Initial Public Offering (IPO) activities of European companies striving to raise funds for future growth, repayment of debt or working capital.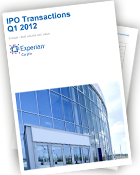 Download the full report for 2015
Click here to request historical reports for Experian Business Research, Quarterly Mergers and Acquisitions and IPO Reports or League Tables.
Click here to submit deal information
Click here for our deal submission criteria