Contact the Team
0845 234 0391
9am - 5pm Monday - Friday
Looking for a specific product?
Looking for a specific service?
Resources
Related products

Stay Ahead With Our e-newsletter
Latest news, events and marketing insights
Experian Intact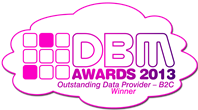 Do you need to reduce wastage on mailing campaigns, improve response, conversion and ROI, and protect your brand reputation?
If so, our online data cleansing service providing access to suppression files and data enhancement can help.
Interested how Experian Intact can help your customer marketing? Access the service today »
Benefits
Save money by not communicating with people who can't or won't respond;
Protect your brand reputation, by avoiding inappropriate and badly targeted mailings;

Ensure you are complying with industry regulations such as the DMA code of conduct and the Data Protection Act.
What we do
Experian Intact utilises industry leading suppression files for database cleansing, as well as providing data enhancement services – including age, marital status, income and a host of geo-demographic information.
How we do it: the 5-step process
Consumer data cleansing software - cleans and updates name, address, age and phone number

Validation of residency

Suppresses those who can't or won't respond

Matches records to remove duplicates

Consumer data enhancement to provide insight and to help better target your customers/prospects