Contact the Team
0845 234 0391
Outside the UK? Call +44 115 901 6019
9am - 5pm Monday - Friday
Pitch pack
Going for new business? Our insight can help you win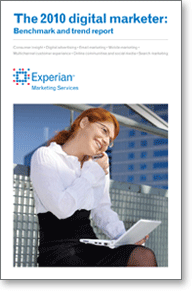 Client Case Study
CCR case study - benefit statement
Agency and reseller events
Event 1 link
Event 2 link
Cross-Channel Marketing
Managing campaigns and reaching consumers in real time
The relationship between brands and customers has fundamentally changed. Whereas once there was equilibrium between customer expectations and brand fulfilment, now the balance has tipped to the extent that customer expectations goes way beyond what most businesses can deliver. Customers now demand a seamless user experience regardless of the channel or device they use to interact with the brand. Meanwhile, brands have struggled to keep pace with the rate of change which has created a gulf between the ever increasing demands of the customer and what brands are able to deliver.
Download the White paper
Please complete the form below.