Contact the Team
0845 234 0391
9am - 5pm Monday - Friday

Stay Ahead With Our e-newsletter
Latest news, events and marketing insights
The 2014 Digital Marketer Trend Report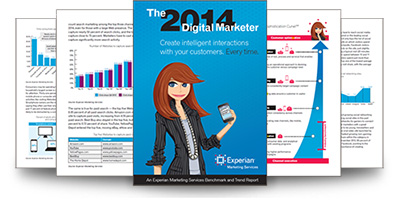 Create intelligent interactions with your customers. Every time.
This year's Digital Marketer Report is our sixth annual take on the ever-changing consumer, technology and marketing landscape. As always, we offer practical advice on how to find, understand and engage your very best customers, while exploring benchmarks and trends across channels like email, mobile, social and display advertising. We also provide our own research findings that highlight the challenges today's marketers face, including the top barriers to cross-channel marketing success.
Download the Trend Report
Please complete the form below.