Contact the Team
0845 234 0391
9am - 5pm Monday - Friday
Meet the team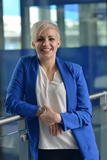 Izabella Jagiello
Izabella has worked in sales across all verticals, however her true passion has always been agencies and resellers. Following a successful sales career she now manages the sales team whilst still maintaining client relationships.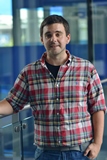 Chris Cox
Chris Cox has worked in the Agency and Partner world for 6 years focusing on supporting them to win, grow and keep business. Chris specialty is 'thinking outside the box' and enjoys facing new client challenges.
Mark Orlow
Mark has worked for Experian for over 9 years Mark is passionate about building strong relationships focusing on consumer insight, precision targeting, cross channel marketing and data quality. Supporting agencies to intelligently bring brands and customers closer together.
Irisini Davis
Irisini supports agencies wanting to help their clients understand more about their online customer journey and analysis of the online competitor landscape. Her understanding of how agencies would use these solutions on behalf of their clients makes the progress of implementing new strategies run smoothly.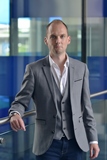 Mark Barry
Mark's expertise is around SME Agency and Resellers. The support and assistance that he provides to this segment of the market means that solutions can be taken on quickly, efficiently and with excellent service and support.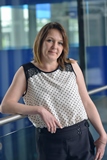 Debbie Blackburn
Debbie has over 20 years' experience in providing customer insight solutions. Her expertise lies with agencies who work within the Automotive arena which is perfectly suited for her passion in building relationships and ensuring the correct solutions are implemented in a seamless process.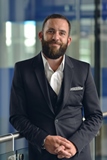 John Stephens
John works directly with global brands, helping them drive exceptional value through the effective use of Social Media, in acquiring, connecting and engaging their client base. Understanding how this fits into the Agency world is key and John is the person who makes it all work.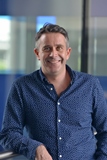 Alan Steele
Alan is based at our Edinburgh offices and helps agencies in Scotland to support their clients through data, insight, segmentation and analytics. Alan is always a step ahead of what clients are after and his passion and drive enable real engagement with our agency and reseller clients.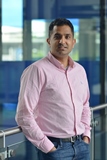 Amit Joshi
Amit is an expert in digital advertising, finding and attracting customers across digital TV and display advertising. His knowledge of the market is vast and means that the level of service his clients receive is exceptional.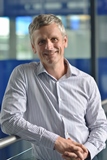 Dave Thompson
Dave has over 15 years' experience in advertising across print and digital. Helping brands to connect with their existing and future customers using targeted marketing campaigns whilst using their own and Experian's data.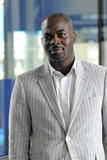 Tevin Olatomirin
Tevin has experience in helping agencies meet their objectives through consumer data driven marketing solutions. Tevin has a keen interest in the race to bring the off-line and on-line worlds together.