Contact us
Or call us on
0845 234 0391

Data products and services
Using consumer insight to drive marketing results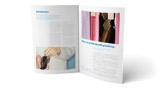 Experian scoops raft of awards and wins top accolade at 2009 Data Strategy Awards
October 2009 - Global information services company, Experian is celebrating having collected four awards, including the coveted Grand Prix Award, at the industry leading Data Strategy Awards 2009 last night.
Experian's public sector health team and, its client, The British Lung Foundation, collected Data Strategy Magazine's highly prized Grand Prix Award for the Best use of Data in all Categories – the second time in three years that Experian's public sector health team has scooped the magazine's overall Grand Prix Award.
Earlier in the night, Experian and the British Lung Foundation's Love Your Lungs campaign had won the Best Use of Data by a Charity award. The Love Your Lungs campaign used Experian's customer insight, analysis, mapping and consultancy to deliver a targeted approach to identifying the "missing millions" suffering from Chronic Obstructive Pulmonary Disease (COPD). This campaign worked with South Tyneside PCT to raise awareness of the signs and symptoms of COPD and to encourage early diagnosis amongst high risk groups, and reduce future emergency hospital admissions.
Experian Integrated Marketing (EIM) scooped the Data Provider of the Year award for its continued innovation with data and for delivering tangible and measurable benefits to clients over what was recognised as a challenging year for those in the marketing arena. In particular, EIM was recognised for its work with clients including, BUPA, National Express and Zurich and its continued innovations with BSkyB, as well as the creation of its Email Repository of 20 million email addresses overlaid with other data variables.
EIM also won the Best Practise in Data Management award for its work with long-term client BSkyB and the Sky Touchpoint Walklist Application – the third consecutive year it has won an award with Sky. EIM helped Sky to determine which prospects its agents should visit, suppressing existing customers and optimising local plans and territories. Walklist has provided an end-to-end application for door-to-door selling, which has seen this channel deliver 5.8 per cent of all new acquisitions compared to 1.2 per cent a year ago.
Experian's public sector health team was also highly commended in the Best use of Data in the Public Sector and Healthcare Category, for its work with Great Yarmouth PCT to improve the health and well being of vulnerable sections of the local population. Meanwhile Experian Business to Business Marketing was also highly commented in the Best Use of Data in the Public Sector category for its work with Business Link North West, helping the organisation to target resources at small businesses in the North West of England.
Charlotte Hogg, Managing Director, Experian UK & Ireland commented: "Our continued success at this industry leading event demonstrates both the strength and depth of our expertise in data, analytics and consulting and how, by working in a partnership approach with our clients, we are able to deliver real business benefits to them. I'm delighted that we've once again been able to steal the show at this ceremony with an impressive and wide ranging collection of awards."