Contact us
Or call us on
0845 234 0391

Data products and services
Using consumer insight to drive marketing results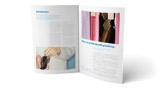 Better targeting and access to resources will drive digital success
New insights highlight the impact of digital alongside marketers' battle for internal resource
New research from Experian Marketing Services highlights making more effective use of digital channels as the key challenge for UK marketers and identifies improved targeting and access to internal resource key drivers for digital success in 2010.

The research, polling the views of senior marketers across a range of major market sectors, revealed that although investing in digital was a priority, many marketers do not fully understand how best to exploit the channel.
Making better use of digital channels was a high or medium priority for 85 per cent of respondents, a clear demonstration of its accepted role in the marketing mix. However, 74 per cent claimed to want to use digital channels more effectively.
Better targeting will drive acquisition success in digital channels
While 70 per cent of respondents cited customer retention as a high priority for 2010, a healthy 58 per cent said the main focus for the year is customer acquisition. And those organisations ramping up acquisition activity are doing so in an increasingly targeted fashion applying insight to add greater intelligence to making selections and developing relevant messages.
In addition, two-thirds of marketers plan to focus on trigger-based activity to drive contacts with more timely and relevant offers, while 83% want to use customer insight to target new customers more effectively.

Jim Hodgkins, Managing Director of Experian Marketing Services, comments: "The degree of personalisation and up-to-the-minute relevance possible via digital channels, means using deep customer insight to get targeting right will be one of the key drivers of digital success in 2010. Yet the focus on digital coupled with a desire to use digital channels more effectively highlights the need for marketers to really understand and drive value from this channel – not simply engage with them because of perceived competitor peer pressure."

He adds: "What marketers should be focusing on is understanding which channels work for the individual customer and using this data insight, combined with marketing platforms and analytics to create integrated marketing campaigns that blend the use of traditional and digital channels appropriately."
Resource vacuum threatens marketers' digital aspirations
It is clear that marketers continue to face significant challenges in 2010, with two thirds claiming to be under pressure to deliver results with lower budgets. However, a greater challenge is the availability of skilled internal resource – an issue that could impact on marketers' digital aspirations. Sixty three per cent of respondents felt internal resource was an issue to delivering against objectives, indicating that the effects of cutbacks within marketing departments are continuing to be being felt.

Jim Hodgkins adds: "Despite the fact that there's evidence of a slight recovery in marketing budgets and spend for 2010, many marketers are still facing resource challenges. This squeeze on resources could threaten drives to use digital channels more effectively or see marketers looking to automate operational aspects of the marketing process and turn to external consultants to support key projects."