Opinion on current trends or market issues
Is keeping customers loyal practical?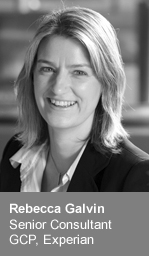 Research shows that a mere 5% increase in customer retention can result in a 75% increase in customer value1. But keeping customers loyal is a tricky business. Organisations must carefully balance on-going pressure to lend responsibly, accurately assess affordability, and improve brand reputation, all while increasing consumer spend, meeting targets and improving profitability. In short, organisations have much to consider.
Regulatory requirements have increased operating costs across all industries. For instance, the fallout from PPI sales and the restriction on account fees and charges have constrained the source of non-interest income for banks and financial services. Across utilities, Ofgem issued more than £10 million in penalties in 2011. As a result, profit margins have eroded. This coupled with the high cost of acquiring new customers has increased focus on to existing customers as a source of profitability and growth. To do this successfully, organisations need to build brand reputation and customer loyalty. But where should you start?
Banking and financial services face stiff competition from new entrants untarnished by the financial crisis, while utilities, telcos and insurance all face high churn rates as consumers shop around for cheaper offers and make use of online comparison sites to hunt down the best deals. Organisations that not only offer the best rates, but who also deliver a high level of customer service, are the ones that will stand out. Similarly, extending forbearance where it's appropriate and helping customers to avoid default are effective ways to instil long-term customer loyalty once financial stability is regained. The problem is the consumer landscape has changed dramatically in a short space of time.
As consumers embrace a multichannel environment and use new technologies for everyday tasks, customer demand and expectation has soared. Consumers expect organisations to gain insight from all the information being captured. They want tailored communications and businesses to take account of their preferences, purchasing history and other customer information. If they're not satisfied, they're quick to tarnish brands using these same technologies and social media. In a short space of time negative comments can spread and a brand's reputation is damaged.
Having the ability to be selective about what data you capture and creating meaning out of it is crucial. This requires the organisation-wide collection and sharing of customer information to form a consistent, single view of customers that can be accessed by all areas.
Making decisions in isolation gives a conflicting message to consumers, and not having the necessary information available leads to missed opportunities, the wrong decisions being made and ill-matched marketing. But by creating an holistic view of profiles, preferences, contact, payment and purchase history, organisations can work from the ground up to build successful, tailored customer experiences – the foundation of long-term customer loyalty and lifetime value.
Those businesses that make customer loyalty a top priority and strive to put them at the heart of decision making are in the best position to thrive in today's highly competitive consumer landscape. Understanding customer expectations and exceeding them – from marketing and customer management to collections – puts you in a better position to gain customer loyalty in the longer term. Over time, customer satisfaction will increase and so will your brand reputation and brand loyalty, which will deliver massive returns for your business.
Rebecca Galvin
Rebecca is a Senior Consultant within the Global Consulting Practice in Experian. In addition to providing consultancy to financial institutions, Rebecca is also responsible for the development of Experian customer management propositions.
Rebecca has over 17 years of experience within Retail Banking and Financial Services working for a number of major lenders. She has held a variety of roles ranging from Portfolio Management to Strategic Developments and has substantial experience across retail credit risk covering all secured and unsecured products.
For more information on optimising your customer management and collections strategies for winning customer loyalty, please contact your account manager, or email creditservices@uk.experian.com.
1Source: Loyalty Rules by Fred Reichheld
Previous Expert Opinions
Is growth back on the agenda?
by Geoff Hunkin (Consultancy Director, Credit Services)
Are lenders becoming too lenient?
by Mark Keyworth (GCP Prinicipal Consultant)
Consolidation vs new entrants - will it lead to a sea change in lenders' customer management philosophy?
by Nick Evans (Product & Propositions Director DA)
The latest responsible mortgage lending proposals:
Can lenders demonstrate responsible lending implicity?
by Jonathan Westley (Managing Director, Consumer Information Services)