Viraj and Paul have spent time in India. Here are their accounts of their trips...
"Training at the Dell Academy has been the highlight of the graduate scheme for me. Our .Net training course consisted of 10 weeks learning several programming languages, such as Visual Basic, C# and SQL, and various Microsoft technologies such as ASP.Net, Windows Communication Foundation and Web Services, at our Bangalore office. The course was intense, challenging and it stretched myabilities, however, provided an invaluable insight in to many of the technologies we use at Experian."
"Once our training was complete, we gained hands-on experience on a real project at our Delhi office. It was great to finally put into practice many of the skills we had recently acquired towards something that would add value to our organisation."
"As well as widening our technical skills, our time in India allowed us to develop many soft skills too. I found that I really developed skills such as coaching others, team work and communication, vitally important considering Experian is a global company, and I will need to talk to different people every day. Spending 12 weeks in one of the world's fastest developing countries was an eye opening experience, and one that I'll never forget!" Viraj, Software Developer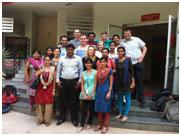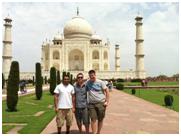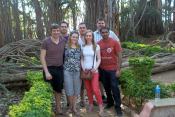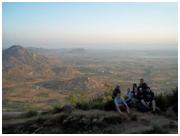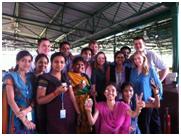 "First of all, let me introduce myself. I'm Paul, and some of my favourite things in life are learning, meeting new people and travelling. So when my manager came to me and told me that I could have the opportunity to learn .Net programming at the Dell Academy, in Bangalore, India, I knew I was on a the right graduate scheme."
"After a few months planning, arranging accommodation, booking flights and sorting visas, three other graduates and I touched down in Bangalore. On the way to the accommodation, I'd seen more interesting sights in one hour, than I had done in one year in England. The place is just so different, so vibrant. I was looking forward to spending the next ten weeks in this exciting place."
"Following a period of settling in, we began the academy. We were introduced to our course mates; fresh Indian graduates, much like ourselves, who were about to start their careers as programmers for Dell. They couldn't have been more welcoming, and throughout the next ten weeks we'd get to know them as they took us for traditional North and South Indian lunches, chatted about culture, and shared stories and facts about our countries."
"We were buddied up for the duration of the course, as so we had the opportunity to solve problems with a partner, and never did I feel left behind for it. We undertook lecture style sessions in the mornings, with the afternoons left to practice what we'd been taught, through building programs, which steadily heightened in complexity. I found myself having fun learning what was mostly new to me, in the company of so many interesting people."
"During the weekends and bank holidays, the four of us made the most of the time by spending days out at local sights and attractions, including temples, busy shopping areas, and hills with fantastic views across the state of Karnataka. Once we'd completed the course (and celebrated with lots of cake), we spent some more time away, in the state of Kerala. Here, we saw wild elephants, ate amazing seafood and slept on a rice boat underneath the stars; the perfect way to wind down after a challenging ten weeks of learning."
"We spent our final two weeks in the North of India, in Noida, Delhi. We got to meet more colleagues in our offices here, as they demonstrated the day-to-day work they do. This really helped to build relationships with the people that we usually work with from different corners of the world."
"The twelve weeks culminated in a trip to Agra, to see the Taj Mahal. This was the ideal way to end the trip of a lifetime, which was full of unique experiences, both learning and personal. I knew what I had leaned would be useful for my job, and this has since been the case. The highlights for me though were that I got to spend three months totally immersed in a different way of life, which has given me a totally new perspective on life, and that I made friendships that will certainly last. I'm now looking for any opportunity to go back!" Paul, Business Analyst