Streamline processes with smarter search and storage
Search for and access business information and credit reports through the search functionality in BusinessIQ. Report Manager then provides access and storage for business information and credit reports – interacting with the other BusinessIQ modules, this provides flexible and intuitive credit management information across the complete lifecycle. The result is a more efficient, powerful and productive tool for credit monitoring and management. Which means more control over credit risk and the way you grow your business.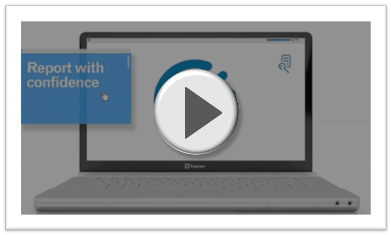 Reports and Business information
BusinessIQ gives access to the full range of Experian reports, delivering quick and easy access to high quality business information, including access to UK and International reports. Gain greater insight into the financial standing of a company by combining personal financial information, to indicate directors and proprietors who run their business.
12 month report storage
Access to full audit trails giving you governance and control, ensuring you can quickly and efficiently find reports that have previously been pulled. Giving you a single customer view of every business you deal with.
Flexible Credit Management Information
The information within Reports Manager can be used throughout the credit lifecycle, offering greater insight across all areas of your credit management process.
Peace of mind
Full audit capability by user id and date so you can understand and report on user activity.