Need more information?
Call us between 9am - 5pm Monday - Friday
0844 481 9920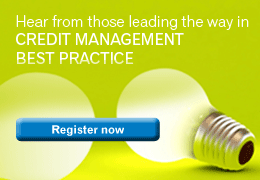 Easier, more effective collections
Bad debts can be a double-whammy for any business: the time and money spent in collecting, coupled with the possibility of write-offs. So when it comes to debt recovery, BusinessIQ provides a double debt management solution – making collections more efficient and more effective.
BusinessIQs highly integrated approach and powerful segmentation capability enables you to identify and prioritise problem accounts and deploy collections campaigns directly from within the application.
What's more, when you use the Collections module of BusinessIQ, you benefit from Experian- branded letters – putting the strength of the Experian brand behind your collections. This could mean more chance of prompt payment and improved recovery on bad debts.
Select businesses in your Portfolio or upload accounts
Send personalised, Experian branded collection letters
Monitor the effectiveness of Collections campaigns through integrated MI reporting