How can we help you?
Call us on:
0844 481 5642
Previous expert opinion articles
Britain's untapped export potential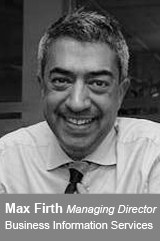 Trading internationally can contribute significantly to business success and economic growth. Experian data shows that, amongst UK businesses known to be selling overseas, export markets account for approximately half of total revenues.
New Experian analysis has revealed that manufacturers lead Britain's international sales charge, but also that many firms with high export potential are not taking advantage of the opportunities the wider world presents.
'Made in Britain' remains a powerful selling point around the world, a fact that electrical, heavy duty equipment, food and clothing producers in particular use to their advantage. Manufacturing features a higher proportion of exporting firms than most other sectors of the economy.
Even amongst our most internationally focused segment, electrical equipment manufacturers, the majority of businesses ignore export opportunities. 45% of firms in this segment have high export potential, yet only 9% report any international sales.
Aberdeen, the UK's most internationally focused business location, is a shining example of export success. 15% of businesses based in Aberdeen export, more than half of the 27% of city firms our model show to have high export potential.
While oil put Aberdeen on the global map and continues to dominate its trade, the city is also home to a thriving, internationally aware electronics design and development industry.
Britain has always been a trading nation, and with globalisation and technology continuing to make the world a smaller place, it is surprising that so few British businesses export despite having high potential to be successful doing so.
Overall, 2% of UK businesses currently export, but the wider world could also be a big and very tasty oyster for almost 7%. By using international business information to pinpoint and evaluate the right international trade opportunities, even relatively small companies can potentially double their income capacity by doing business across borders.
Max Firth
Managing Director, Business Information Services, Experian
Max qualified at Oxford University in philosophy and psychology and has held senior positions within Experian's Credit Business Information and pH Marketing capabilities and throughout his career has delivered complex IT and client initiatives for FTSE 100 companies, across a range of sectors.
Max's passion lies in building sustainable long-term growth strategies for businesses, which is underpinned by extensive knowledge and expertise in business-to-business data analysis, data management, customer segmentation, propensity modelling, marketing sizing, sales channel optimisation, single customer view and CRM integrations.
Now leading the transformational change and strategy for Experian's Credit Business Information and pH Marketing businesses, Max in the last few months has launched Experian BusinessIQ, an innovative, integrated web based credit management tool, which helps credit professionals manage the entire commercial credit customer lifecycle.