Related resources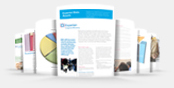 Related products
B2B Email Solutions – quality business email lists and addresses
Email marketing campaigns can be an extremely valuable tool for your business, but not all solutions are flexible enough to meet your needs. B2B Email solutions has the flexibility to do everything from optimising your email lists to a full email campaign solution, including online tracking and reporting, so that you can achieve greater returns.
What are B2B Email Solutions?
B2B Email Solutions help you drive successful B2B email marketing campaigns with everything from high quality opt in business email lists to fully integrated campaign management, delivery and reporting, so you can maximise response rates and see more return on your investment.
How can B2B Email Solutions help you?
Deliver your email message without worrying about buying or maintaining your own list
Get better results sending campaigns with greater accuracy, segmentation and targeting
Save money by reducing wastage and blocking by targeting businesses that want to hear from you
Manage your own campaign using business email lists that draw from over 700,000 named and generic business email addresses from the National Business Database (NBD).
Choose a fully integrated campaign solution with B2B Emailer and Experian will send the campaign for you.
Decide the level of service you need and get advice selecting your ideal business customers by size, business type, geography and performance.
See improved response rates and ROI by using only opt in email data from businesses happy to receive your offers.
Business email addresses are continuously validated and updated to ensure the best results with every campaign.
Gain access to a unique combination of Yellow Pages data and Thomson classifications and UK SIC codes.
Choose from 150 selection criteria to segment your new prospects for greater campaign accuracy. The most popular selection options are available online through www.b2bprospector.co.uk. More complex selections can be done by our data experts.
Test multiple subject lines and automatically send the most successful option using the Experian B2B Emailer service.
Select the email address and domain for the email to appear from to help get your email read more widely and improve deliverability.
View a detailed online tracking report giving you immediate insight into response rates.
See the number of emails delivered and the number of click-throughs.
Track and learn from the success of your campaign and follow up by phone or direct mail using hot leads identified in your report.
Questions?
Find out more about how B2B Email Solutions can help your business by filling in the form below. An Experian Data Expert will get back to you as soon as possible.